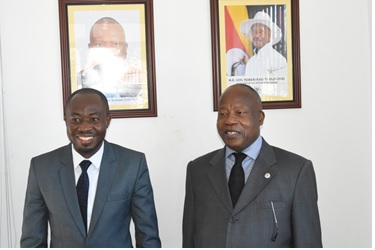 The ES Amb. J. Samuel Caholo with the Ag. RTF RD Victor Mugaruka at the ICGLR-RTF in Kampala on May 13th 2021.
The Executive Secretary of the International Conference in the Great Lakes Region (ICGLR) Ambassador J. Samuel Caholo graced the ICGLR-RTF (Regional Training Facility) offices in Kampala on May 13th 2021. He has been ES of the ICGLR since November 2020 with over 35 years' experience dedicated towards African integration and peace.
During his visit, he was given a tour of the facility. Welcomed by the Acting Regional Director to the ICGLR-RTF Victor Mugaruka, the ES was informed of the progress of the facility within the region and the Great lakes region at large in its role of capacity building against SGBV.
"We have trained trainers on prevention and suppression of SGBV with support from GIZ in the whole region. We have an integrated holistic approach that we have implemented in 5 member states," Mugaruka shared.
The ES thanked the team for their contribution and promised to strengthen the institution's mission and vision, "we need to sensitize member states in pacifying the region with peace, security and stability to deal with gender, women and children."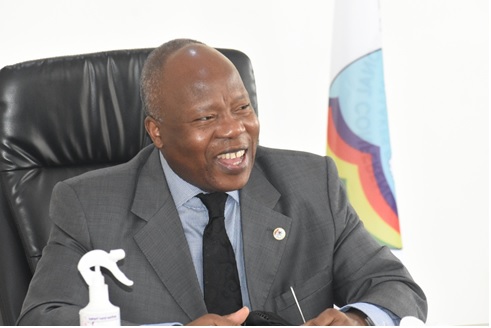 The ES noted that there is a need to address the refugee status in the member states and their plight must be understood. The team has been called upon to give their best for the Great lakes region. The RTF team thanked the ES for his support and commitment and pledged to work together towards achieving peace, security, stability and promoting gender, women and children.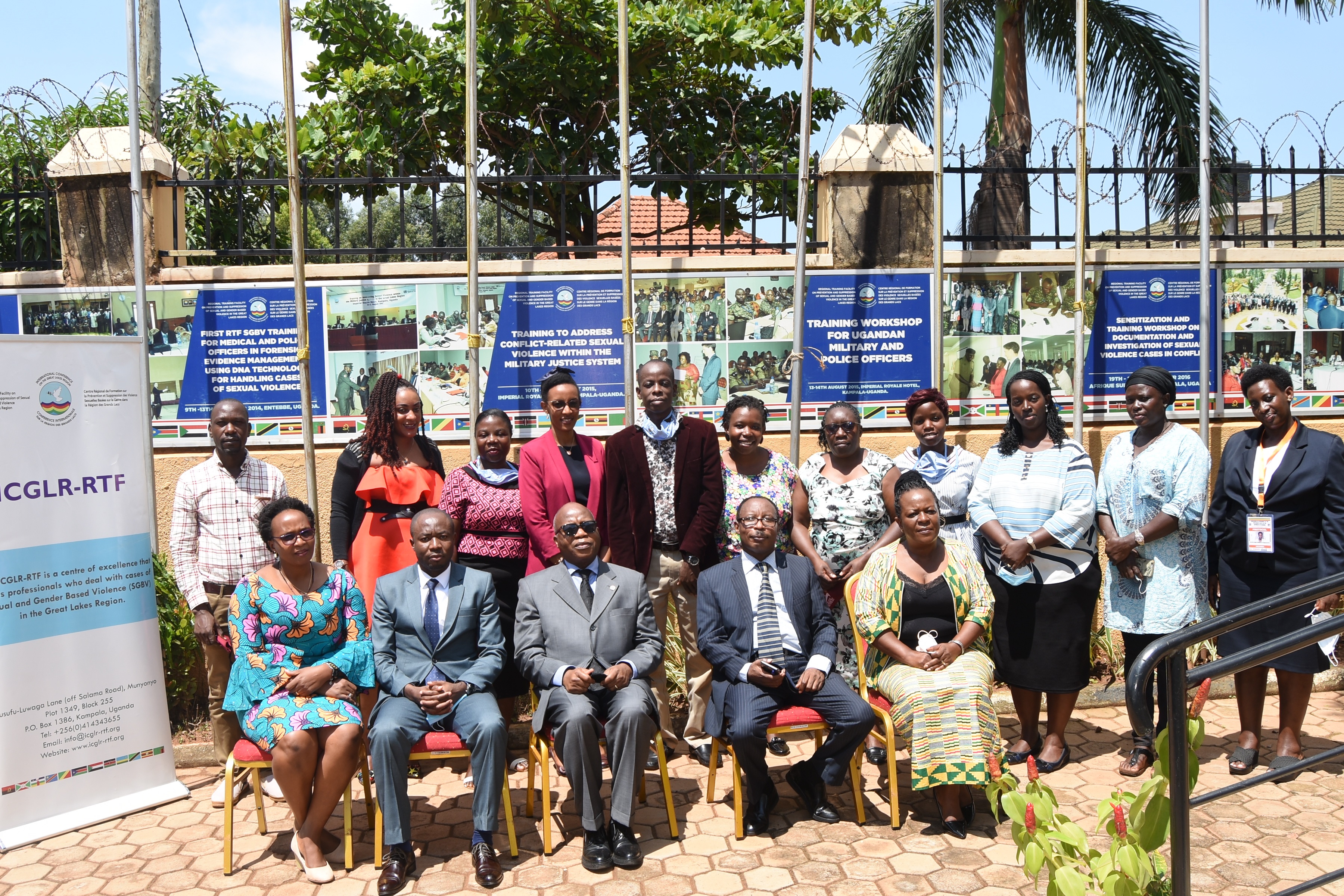 From left: Patience Ayebazibwe, GIZ Advisor, Victor Mugaruka, Ag. RTF RD, Amb. J. Samuel Caholo, ICGLR- ES, Ham Mungyereza, ICGLR- DAF, Hon. Dorah Byamukama, RTF Trainer with RTF standing behind at the ICGLR-RTF in Kampala- Uganda on May 13th, 2021.
Downloads:
ES_Visit_to_Uganda-RTF