The meeting of the International Conference on the Great Lakes Region (ICGLR) National Coordinators was held from 2nd -3rd December, 2021 in Luanda, the Republic of Angola. It was convened and chaired by the ICGLR National Coordinator of the Republic of Angola, Ambassador Miguel César Domingos Bembe, and was officially opened by the Secretary of State in the Ministry of External Relations of the Republic of Angola, Her Excellency Ambassador Esmeralda Bravo Conde Da Silva Mendonça. The Executive Secretary, the Deputy Executive Secretary and Programme and Regional Centres Directors of the ICGLR also attended the meeting.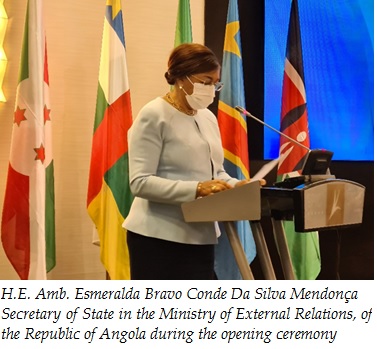 The meeting was held as a prelude to the forthcoming Regional Inter-ministerial Committee (RIMC) scheduled to be held in early 2022, as per Article 24 of the Pact on Security, Stability and Development for the Great Lakes Region. The RIMC comprises of Ministers of Foreign Affairs/External Relations of the ICGLR Member States.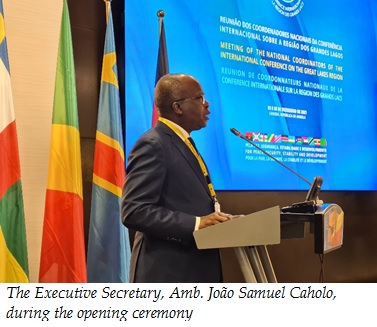 The National Coordinators reviewed the achievements and challenges in the implementation of the Pact in their respective Member States as well as the political, security and humanitarian situation in the region.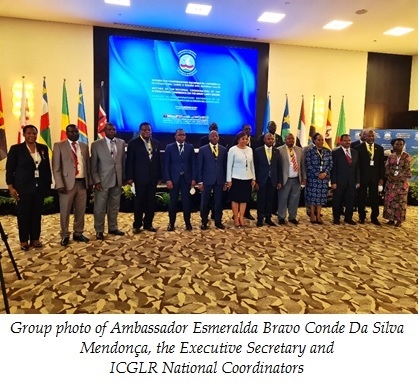 Download PDF:
National Coordinators Meeting, Luanda Angola 2021